Los Angeles, CA
Snow Falls In West LA, Malibu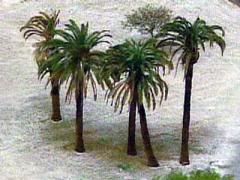 CHP To Escort Motorists Through Icy Grapevine
NBC4 forecaster Fritz Coleman said the mixture of precipitation in West Los Angeles at about 3 p.m. included a dusting of snow. Residents in West Los Angeles said the snow accumulated in parking lots, on cars and around palm trees near Wilshire and Santa Monica boulevards and other areas.
The last snowfall recorded at Los Angeles International Airport was in January 1962, according to the National Weather Service. Trace amounts -- less than 0.5 inches -- were reported, according to the NWS.
Snow fell earlier Wednesday in Malibu and caused traffic problems on the area's winding and narrow roads. More snow was reported in Canyon Country, where a resident said he has not seen snow for about 10 years.
The weather system brought snow and ice to other parts of the region and prompted the National Weather Service to issue winter-weather advisories for local mountains and the Antelope Valley.
Snow, Ice Close Grapevine
Authorities closed the northbound Golden State (5) Freeway at Parker Road in northern Los Angeles County about 8:40 a.m., due to snow and ice on the section of the route popularly known as the Grapevine, the California Highway Patrol reported.
"We're at the mercy of Mother Nature," said California Highway Patrol Officer Francisco Villalobos.
http://knbc.nbcweatherplus.com/weathern ... etail.html